SUMMER SALE. Get an additional 14% discount
Вигравайте подарунки на kimberli.ua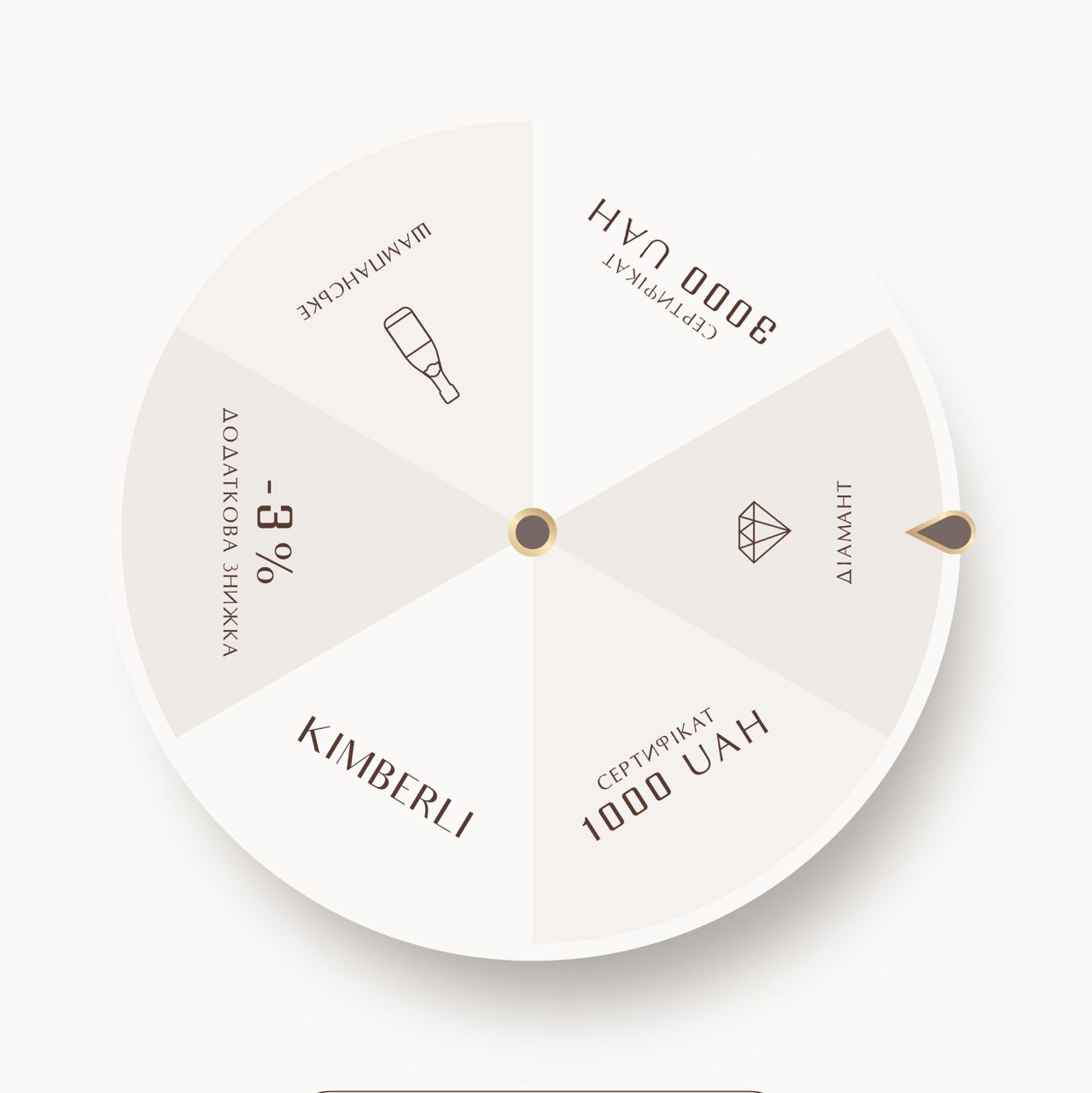 Wheel of wishes Kimberli
Крути колесо бажань KIMBERLI та вигравай головний приз - ДІАМАНТ.
Даруємо подарунки до кожного оплаченого замовлення. Відправ свій номер телефону та зарезервуй свій приз.
Приз буде обрано за допомогою рандомайзера. Ви отримаєте смс-повідомлення з промо-кодом на приз після оформлення замовлення.
The promotion is valid from 08.05.2023 to 21.05.2023
*Промо-код можна отримати лише один раз на один номер телефону.
*Не розповсюджується на товари з категорії OUTLET!

news
21.11.2023
.
The famous Ukrainian artist Sonya Morozyuk, who recently got engaged, presented a joint collection with the jewelry house…

news
20.10.2023
500 000 ₴ на допомогу ЗСУ
Ще раз ми переконуємося, що великі справи робляться разом, і коли люди об'єднують свої зусилля для блага та…

news
This store is a demonstration of the script online store Okay . All materials on this site are present only in demostratsionnyh purposes.